BULGARIAN PROPERTIES Agents of September 2023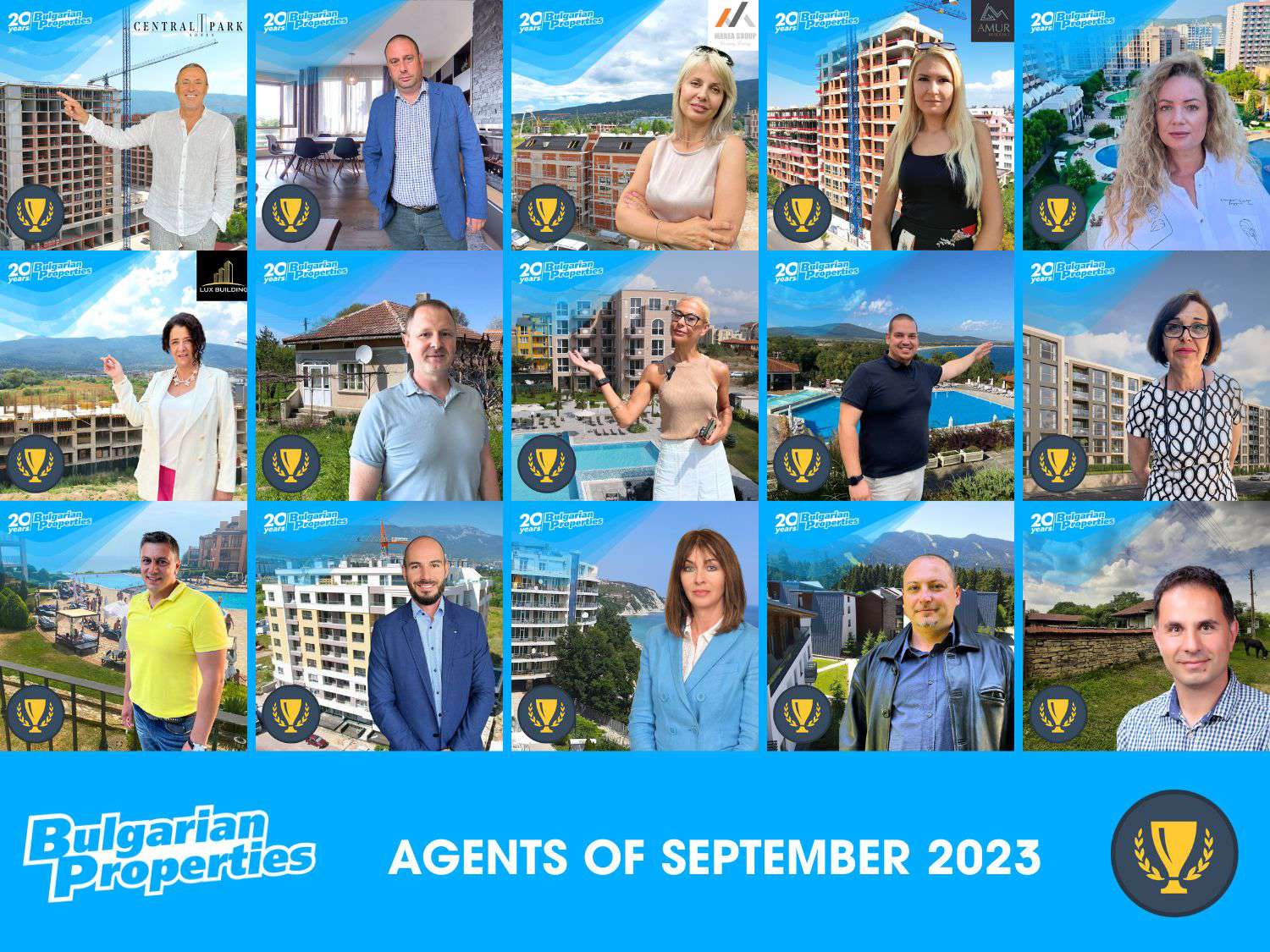 With less than 4 months left until the end of this year, if you have decided to BUY or SELL a property you will need the assistance of the best agents!

Introducing the Agents of the Month! They will provide you with:
- Quality advice and expert opinion
- Up-to-date market data and analysis
- Help and assistance at every stage of the deal

Don't wait any longer - list your property for sale!

Take advantage of the autumn months and make a good deal! The month of September starts with excellent market activity and provides the ideal conditions for buying and selling property in Bulgaria.